Keep Your Smile Fantastically Functional.
Is your smile looking and feeling a little rough? There are a lot of options to repair your teeth, ranging from simple to surgical – but there's nothing to worry about, given that SmileWell Dental is known for the highest level of patient comfort and compassion.
Whatever concerns you have about the functionality (and appearance) of your teeth, your dentist will help you choose the best solution:
One of the most common restorative dental treatments for cavities, fillings can also be used for cracked, broken, or misshapen teeth. Filling options include gold, silver amalgam, porcelain, or composite, tooth-colored resin.
A reliable, tooth-shaped restoration method, a crown is a natural-looking cap that is placed over the entire surface of your tooth, and most commonly used after root canals. Crowns can also help improve the shape and appearance of your teeth.
Helpful for replacing multiple broken or missing teeth in a non-invasive fashion, a dental bridge is the perfect method to give you back a bright, full smile.
Dental Implants have become a very popular and a dependable restorative solution for many people seeking permanent dental replacements. If you have dental implants that need to be brought back to their original luster and condition, rely on the professional at Smilewell Dental to provide expert restorative services to make that smile of yours absolutely gleam! Make sure to ask Dr. Sasek or any one of our professionals about restorative services for your dental implants…Today or at your next check up.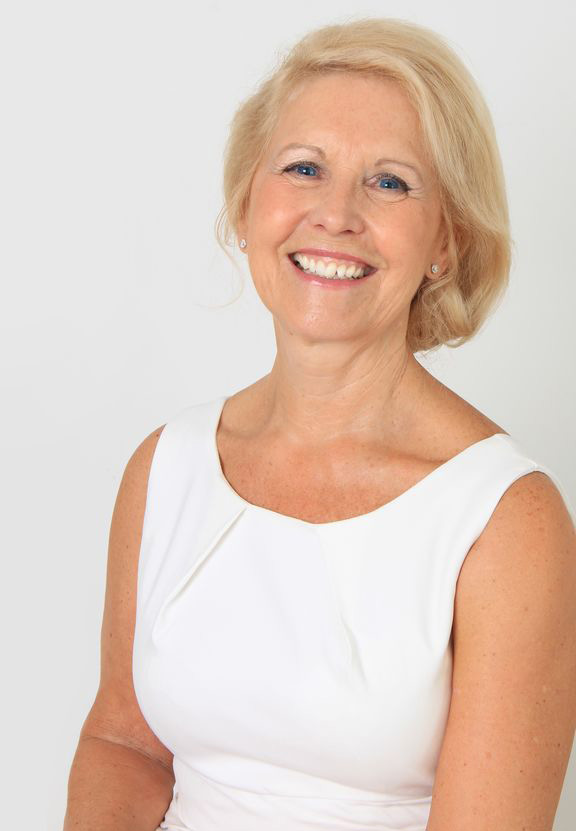 Don't wait another day hiding behind a smile that makes you uncomfortable or is causing you pain! SmileWell Dental is your top provider of restorative dental treatments in the St. Louis area. Give us a call today at 314.849.1998 or schedule your appointment online.
SERVING UP 5-STAR SMILES
WHAT OUR PATIENTS
ARE SAYING...
Very caring professional people who care about their patients.
If you are looking for a office that exhibits love for their patients you cannot go wrong with this them! The staff goes above and beyond to make you feel welcome and comfortable! My entire family loves Dr. Sasek and her staff! Thank You for all you do for me and my family!!
Thank you Dr. Sasek and team for a wonderful experience today! My visit was exceptional! You guys really are the best! Can't wait to spread the word!
On time as usual and everybody's in a good mood. The entire staff here should be recognized as a great team. They all work really well with each other and they treat everyone very well. I hate going to dental appointments but I don't hate going to see these guys and the work is top-notch.
I've always had a great experience here. Nothing bad to say! I never have to wait. They're always ready at your scheduled time with a smile to greet you! They even see my 10 year old son! I have recommended family and friends over the years too!
Everyone in the office are pleasant and happy! They offer options to ensure you have your best smile.
Staff is always very friendly and courteous. Always feel like my teeth are in good hands when I leave. Dr. sasek is awesome! Concerned about your health and suggests all treatments you need..highly recommend them.
I've been using this dental office for almost 15 years and some of the same staff members are still there and feel like family. Dental work is never fun, but they make me feel comfortable and well taken care of. Dr. Sasek is an asset to this practice. She is very knowledgeable and keeps up with modern technology. She fixed a crown of mine and it's seamless. A+!
Just saw Dr. Sasek for the first time today and had a great experience. The doctor, Hygentist and all the staff were so friendly, knowledgeable and helpful. They took very detailed x-rays and thoroughly explained everything to me so I understood the treatment plan. She was recommended to me by my periodontist who I trust.
Dr Sasek and her staff were friendly, courteous, efficient, and patient. They answered all of my questions. They also made me feel comfortable. Would recommend this Dental Group.
The staff is amazing! Dr Sasek is so nice and understanding. They make you want to go to the dentist because it's such a pleasant experience! Kelly is the best hygienist around!
Fast, efficient, profesitional service.
Great office and staff. Dr. Sasek filled my first cavity since I started seeing her regularly last year. Although no one loves shots, I can say - she made this as easy and painless as possible. I wasn't even sore the next day! The office also follows up to make sure you're ok the day after, which was such an appreciated and nice touch.
Awesome customer service! Staff & dentist did an excellent job explaining everything thing and making sure all questions were answered! Highly recommend!
A clean, responsive, and professional office that provides professional dental care while also caring about those they serve.
I had been going to Sindelar Dental for over 20 years and have always felt that personable relationship his staff. I can tell Dr. Sasek will also take care of me and my smile for years to come! My hygienist Kelly absolutely rocks! She is so gentle, thorough and easy to talk to!
I was looking forward to getting my 4 front teeth reinforced, after using them 72 years I love how they look. I will tell my friends . This was done so gently with good care . In only one visit. Sure nice to smile now. Thanks .
Wonderful, caring staff! Everything was explained to me in great detail, which I appreciated immensely! I have to have alot of stuff done and look forward to Hannah's pleasant demeanor! Thank you ladies!
Dr. Sasek is great! Went in for a filling and crown. Normally that stuff terrifies me but the staff is so friendly and patient, they put me at ease. Dr. Sasek is skilled and FAST! Can't recomm these folks enough to South County!
Kelly is a fantastic hygienist! Very friendly, personable and excellent.
PROUD MEMBERSHIPS & AFFILIATIONS